Freshly pressed
Five kilos of nut kernels is the minimum you need to bring with you to the Moulin de Sévery in order to have them pressed into nut oil. The mill which is situated near the town of Lausanne is the only one in Switzerland which manually presses oils throughout the year. 'We press different types of nut oils six days a week,' explains the owner Jean-Luc Bovey.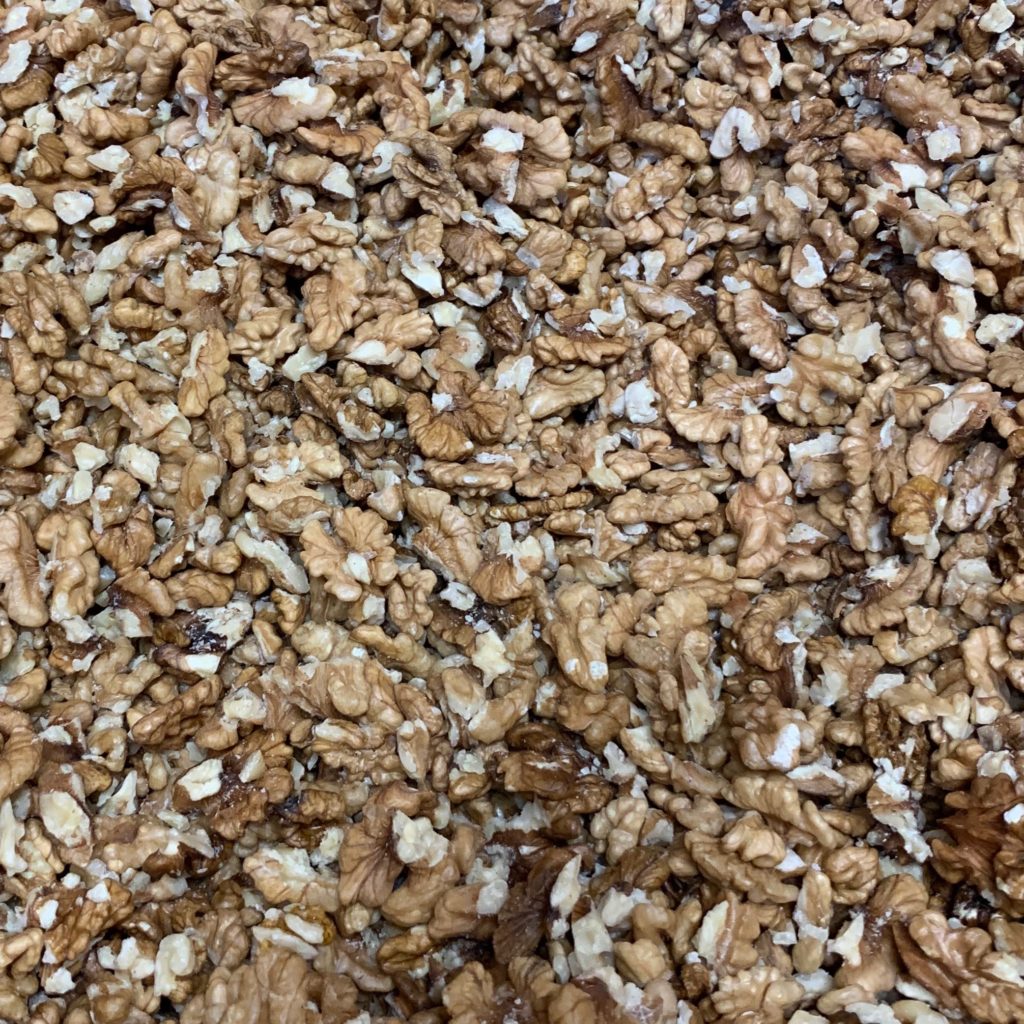 He adds, 'All raw materials that are needed are sourced here from sustainable farming and whenever possible from local producers.' Many people from the locality bring their own home grown nuts to the mill to watch how the pressing process takes place and to then carry home their very own oil.
Following an old recipe and involving lots of manual labour
The Moulin de Sévery has a long history. It was already mentioned in writing as far back as 1228. A reminiscent of this long history is the large wooden mill wheel which up until about 45 years ago was worked by a nearby stream. 'The water level in this waterworks has been constantly decreasing. For this reason we had to convert to electrical energy,' explains Jean-Luc. For the production of oil in the small production room just three machines are used: a mill, a roasting pot and a press.
The nuts or the kernels are first milled to a paste, then a small volume of water is added to the mass and this is then put into the roasting pot. 'Here the nut paste is constantly stirred for 20 minutes and roasted at a heat of 120 degrees Celsius,' explains the expert. Next the contents are filled by hand into the hydraulic press.
The actual pressing takes just a few minutes. During this time the valuable oil drains off into a large container. 'In this kind of barrel the oil needs to rest for about 10 to 15 days before you can refill it unfiltered into bottles,' says Jean-Luc. The shelf life is about 18 months and is naturally without any addition of preservatives. In this original method which entails much manual labour the Bovey team produce about 200kg of nuts per day which corresponds to 120 litres of nut oil.

The business doesn't mind being watched
Jean-Luc Bovey knows his field very well. The knowledge about oil production was passed down from generation to generation in his family. 'Just a few months ago, my two daughters have stepped into the business. Our family is now the seventh generation that has been running the business.' says Jean-Luc proudly. And business is good. Alongside direct sales online and in their own shop the Bovey family supply gastronomic businesses and delicatesssens in the region. Quality speaks for itself. 'This year a supermarket chain offers our products in their speciality range.' In the Moulin de Sévery besides various nut oils, other oils such as sunflower, rapeseed and linseed are produced. And, 'In addition we make different vinegars, mustards and marinades.'
The doors of the Moulin de Sévery are open for interested visitors six days a week. In this way young and old can get a glimpse of how oil is produced using traditional methods from local products in a local handicraft business.